PASSAGEN 2023
The PASSAGEN Interior Design Week Cologne 2023, the 33rd edition of the decentralised design festival in the context of architecture and urbanism at over 150 locations throughout the Cologne city area, will be postponed due to corona. The new date is 2-7 June 2023. Please send enquiries and registrations to info@voggenreiter.com.
PASSAGEN EXTENDED
After PASSAGEN 2021 had to be cancelled due to the Corona pandemic, the hybrid or virtual program PASSAGEN EXTENDED will take place as a temporal and thematic interim, including reviews and previews developed during the year as well as best ofs and making ofs, talks and cross over projects of PASSAGEN participants, with portraits, podcasts, a hybrid mini-festival in Ehrenfeld as well as a walk through top-class Cologne design studios.
Please send your projects (see OPEN CALL) to info(at)voggenreiter.com.
DESIGN STUDIO
PARCOURS
A film is presented that retells a walk through selected Cologne DESIGN STUDIOS that represent, shape and characterize Cologne's current design scene. They stand for a strong recognized innovative and internationally networked as well as up-and-coming design scene in different generations and trades and thus for the design city of Cologne in general. In addition, a podcast with conversations between designers and the producer Sabine Voggenreiter will be released.
Urban Design Parcours
Ehrenfeld
The summer festival URBAN DESIGN PARCOURS Ehrenfeld from September 1-5, 2021 is a hybrid festival, which was created as an interim after the corona-cancelled PASSAGEN 2021 and the also canceled DESIGN PARCOURS EHRENFELD in particular in the public space in Ehrenfeld and with the Ehrenfeld creatives at their places of activity such as stores, galleries, socio-cultural centers, workshops, studios: On display is a cross-over program on design and urban themes, architecture and urban development, crafts, photography, street style, pop culture, urban food, urban art and urban literature.
OPEN CALL
PASSAGEN EXTENDED
After the hard lockdown in December 2020 forced the cancellation of PASSAGEN 2021 LIVE, we developed the program of the project PASSAGEN EXTENDED: It offers PASSAGEN exhibitors* the opportunity to realize and publish their projects and exhibitions as digital or hybrid formats within the framework of the PASSAGEN EXTENDED platform and its social media actions – be it reviews, previews, interim events, talks, podcasts, films or other media projects.
Please send project proposals to info(at)voggenreiter.com.
PASSAGEN Prize
The design competition focuses on the interaction between product and staging, recognising the best design in the fields of interior design, textiles, lighting and interior architecture in combination with how the products are being showcased at PASSAGEN. PASSAGEN/Sabine Voggenreiter is hosting the competition together with German Design Council. Supported by KölnBusiness Wirtschaftsförderungs-GmbH.
design parcours ehrenfeld
cancelled due to corona
The 13th design parcours ehrenfeld, planned for January 18-24, 2021, as a program created especially for Ehrenfeld's creative scene and part of the PASSAGEN festival, had to be cancelled due to the current risk situation in connection with the Corona pandemic.Look forward with us to the design parcours ehrenfeld 2022 from January 17-23, 2022.
DESIGNERS FAIR 2021
cancelled due to corona
The 12th DESIGNERS FAIR planned for January 18-24, 2021 as a platform exhibition for about 20 international up-and-coming designers in the context of the PASSAGEN and the design parcours ehrenfeld and showcase for work shows in the context of design and craft had to be cancelled due to the current risk situation in connection with the Corona pandemic. Look forward with us to DESIGNERS FAIR 2022 from 17-23.1.2022.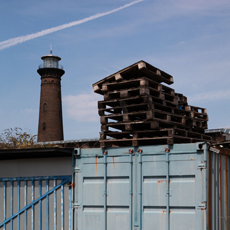 Design Quartier Ehrenfeld
"Design Quartier Ehrenfeld – DQE" (Design District Ehrenfeld) is a project devoted to the development of a creative cityscape in Cologne. DQE is a winning project from the European Union "Create.NRW" competition held by North Rhine-Westphalia Ministry of Economics and develops strategic concepts for structuring the Ehrenfeld district spatially and conceptually, to successively transform it from a former working-class neighborhood into a dynamic center for young international design.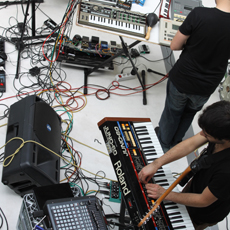 popdesignfestival – pdf
Since 2010, "Design Quartier Ehrenfeld – DQE" has been hosting the "popdesignfestival – pdf", a joint project by the creative cluster "Sound of Cologne", Ehrenfeld district's pop culture community and "Design Quartier Ehrenfeld – DQE".  In Cologne's cultural/subcultural district Ehrenfeld, pdf has established itself as an independent urban festival, a platform for pop and design culture in a crossover between design, music, film, urban art, street art, urban gardening, performance and fashion.
plan
Architektur Biennale Köln
plan Architektur Biennale Köln (formerly Forum aktueller Architektur in Köln), was established in 1999 by Kay von Keitz and Sabine Voggenreiter and was held thirteen times up to 2012. From 2010 onwards, the "plan" event has taken the form of a biennial and in 2012 has been focusing under the motto "Scenario liveable City" on the theme of urban restructuring and climate change.
ARCHIVE
The archive gives informations about projects Nachlux, SPIN OFF and OBJEKTIVE of the past years.